Whilst we update on our Facebook page, post in the blogs and even send updates on WhatsApp, people keep missing the deadlines or rush to pick their teams at the last minute – we've even had complaints that we don't give enough notice to the deadline.
This post is to let you know of ways you can get League of Leagues notifications on your desktop, Android Mobile or Facebook. Sign up for these and you'll never miss a blog post, preview, review or notice about Entry again. Whats most important is you'll have plenty of time to investigate which teams you should be picking to give you the best chance to win.
Website – Desktop and Android
With the help of the people at onesignal we have been able to setup website notifications through your browser on desktop or Android Phones (Sorry IOS users Apple wont allow this currently).
Got to https://leagueofleagues.co.uk in Chrome
You will either receive a popup at the top (1) or you will see the Bell icon (2).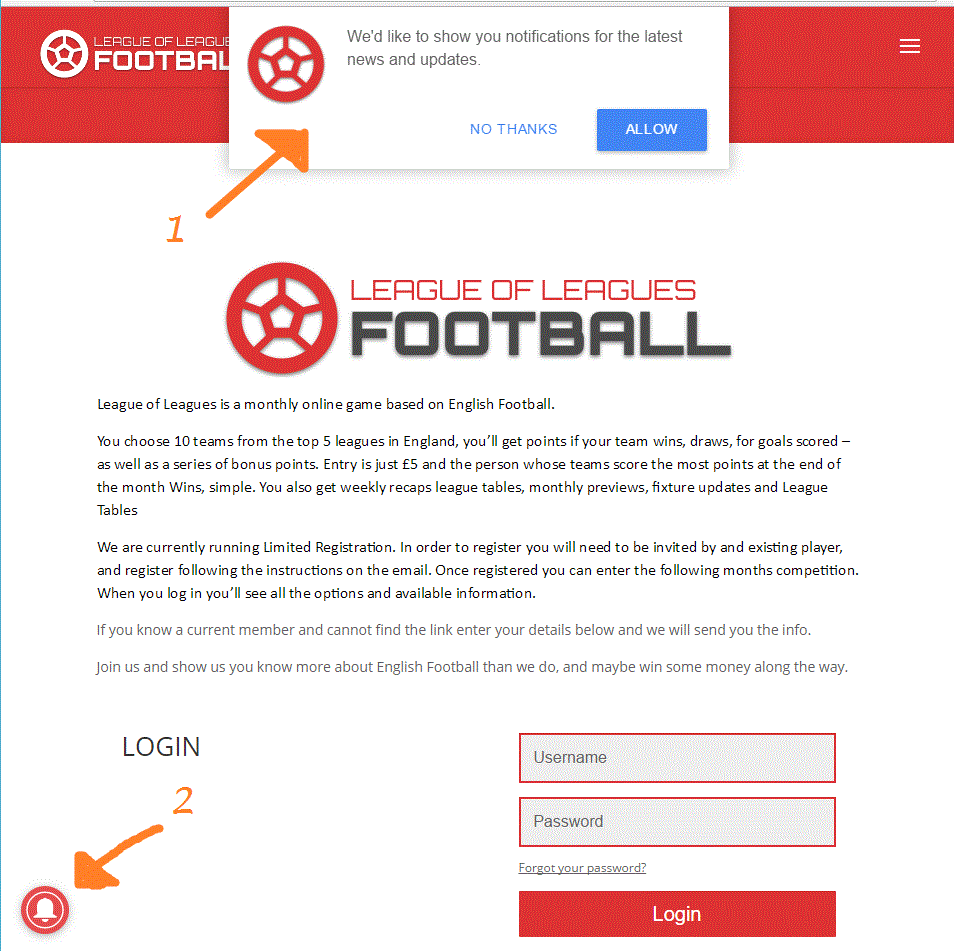 https://res-1.cloudinary.com/dtcrmeao3/image/upload/t_media_lib_thumb/v1484141443/onesignal-1_bx1knv.jpg
Click on Allow or the Bell then Subscribe to notifications. You may have to click allow twice

Once done you should see a notification like the below

On Facebook
Something that you may know (or guessed) is that facebook does not show you all the posts by the pages you like, it in fact only shows the posts to <10% of the profiles that like the page. What you can do however is turn on notifications so you get updated when theres a new post – like telling you theres 1 day left to get your entries in. Follow the steps below
go to https://www.facebook.com/leagueofleaguesfootball/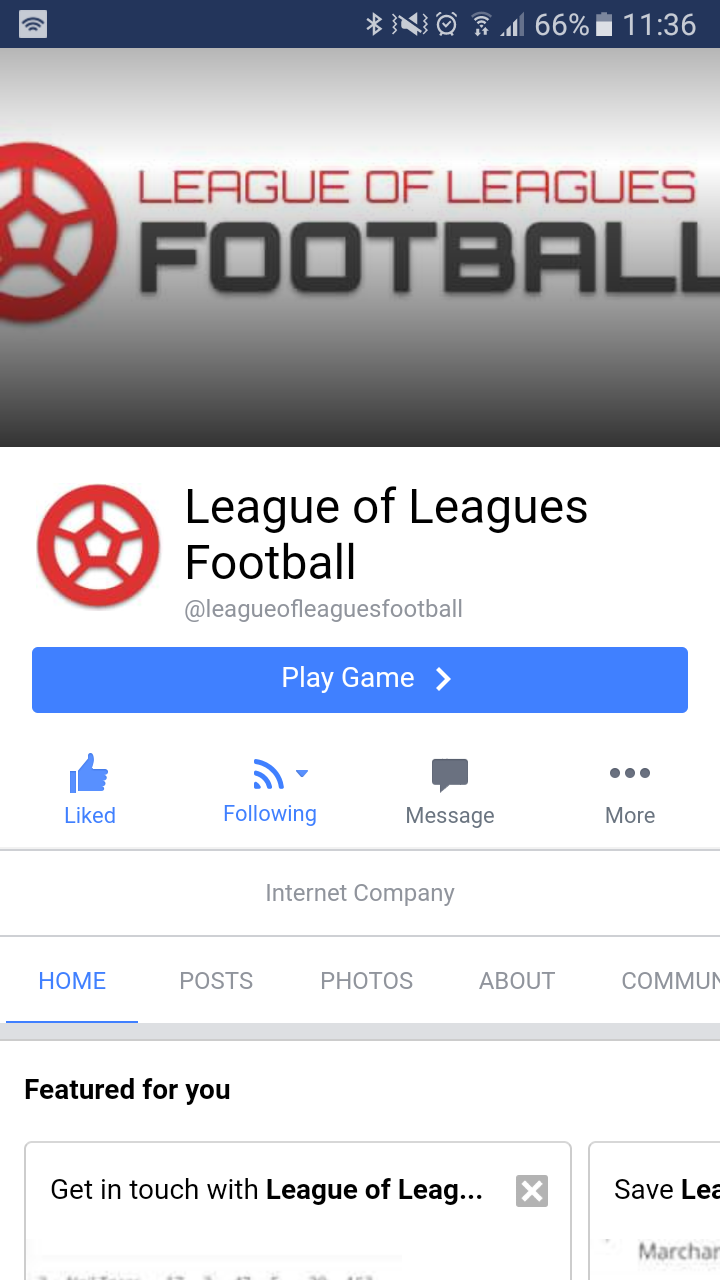 Click on More then Notifications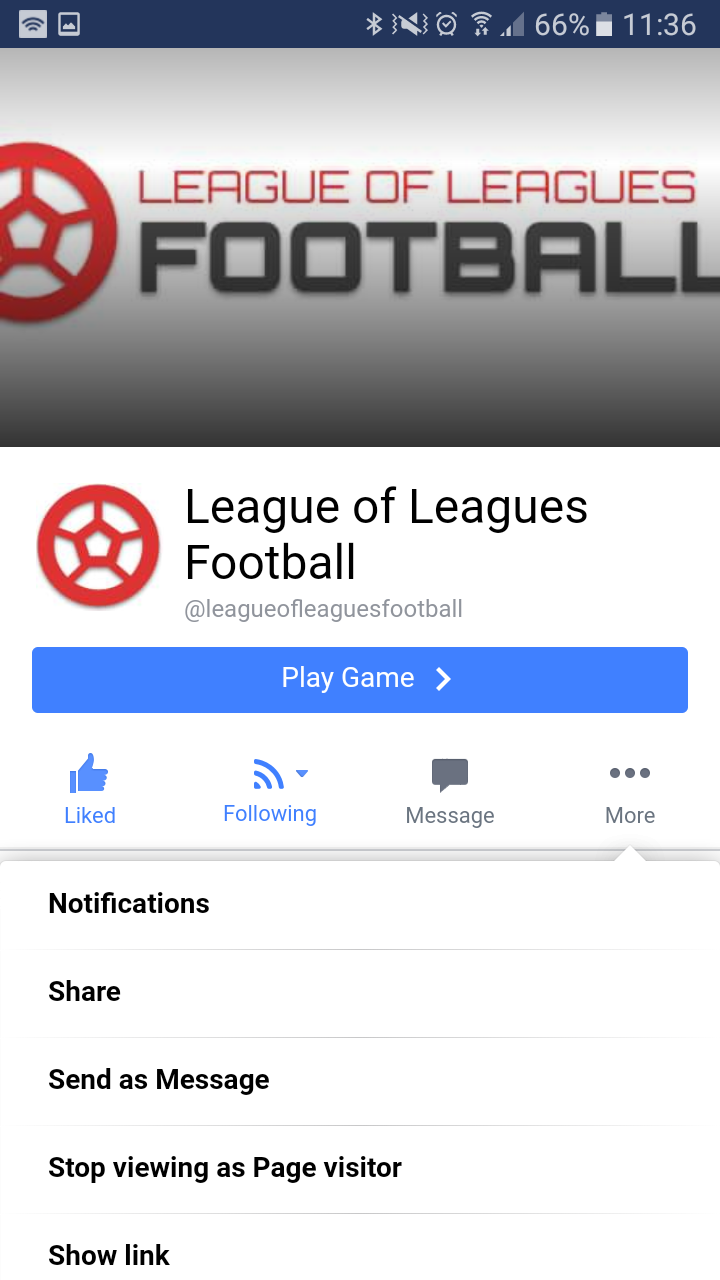 Make sure All Posts is checked (will show a blue tick)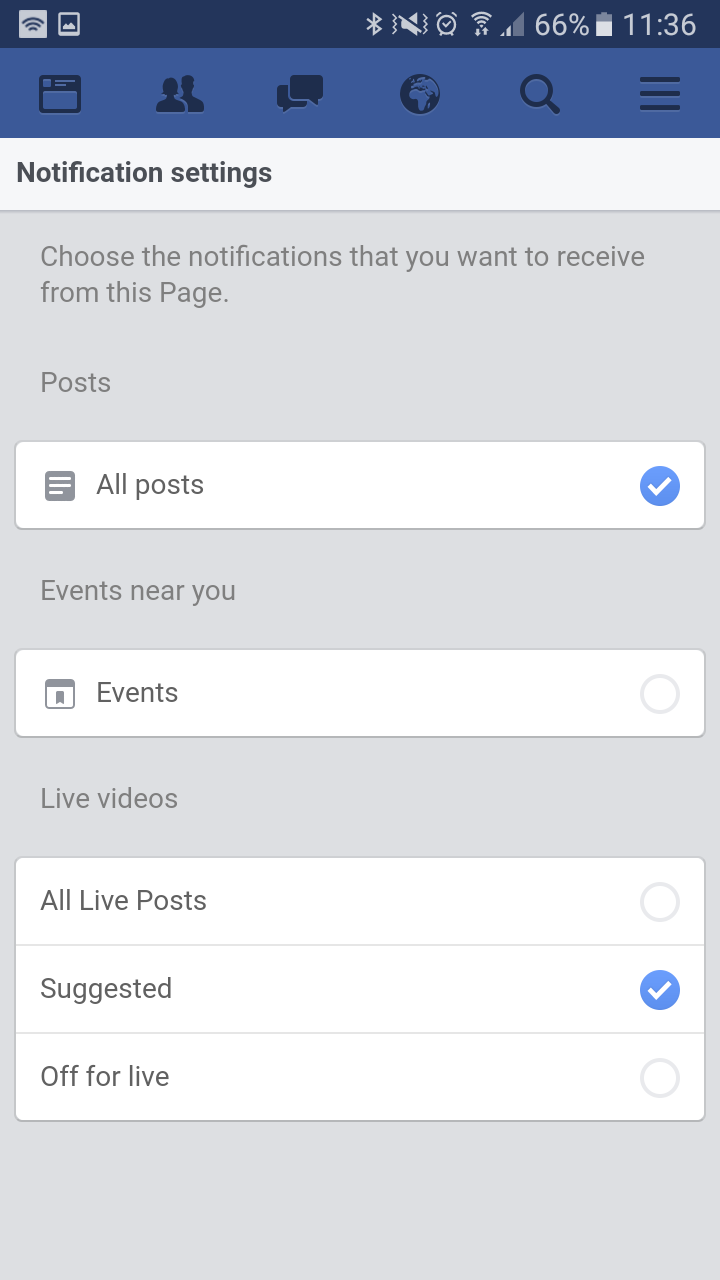 And there you have it, you get the updates you need to make sure you have enough time to get your picks in and do not miss a month competition.
Any issues please message/email and we will look into it.